VEVOR Air Hydraulic Pump 10000 PSI Foot Operated Air Hydraulic Pump for Rams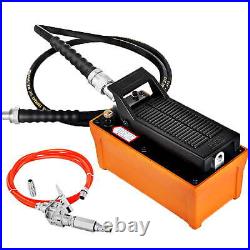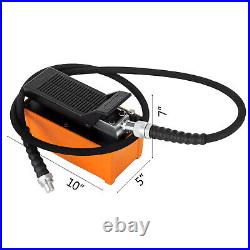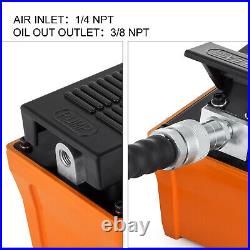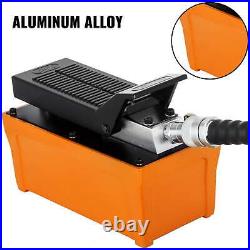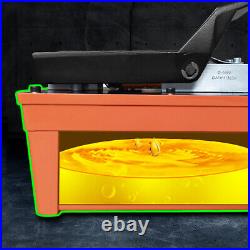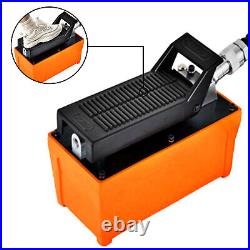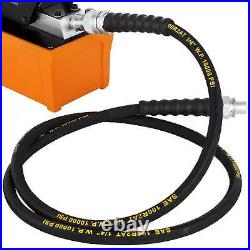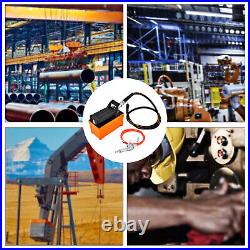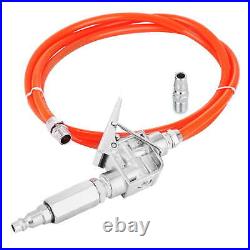 VEVOR is a leading brand that specializes in equipment and tools. Along with thousands of motivated employees, VEVOR is dedicated to providing our customers with tough equipment & tools at incredibly low prices. Today, VEVOR has occupied markets of more than 200 countries with 10 million plus global members. Foot Operated Air Hydraulic Pump Our foot controls hydraulic foot pump is designed to be used for single-acting cylinders and tools. This hydraulic foot pump will efficiently operate many industrial and construction single acting ram applications. It is very convenient to use because you can operate the pump pedal with your hands or feet as needed. Air Inlet & Oil Outlet The air hydraulic pump features a 1/4 NPT air inlet and a 3/8 NPT oil outlet with 90-145 PSI (minimum 90+), which will not leak oil easily and is abrasion-resistant. Aviation Aluminum Shell The foot-operated air pump shell is made of sturdy and durable aluminum alloy, anti-vibration, anti-deformation, and not easy to damage. 1.6-1.7L Large Oil Tank The hydraulic air pump adopts a 1.6-1.7L aluminum alloy fuel tank with 98 cubic inches (1.61 l) production for high performance.

It is able to be wear-resistant and corrosion-resistant. High-Intensity Foot Pedal High-strength foot pedal with 3 pedal functions: apply pressure, maintain pressure, and release pressure. Excellent Pipeline This hydraulic pump includes a high-quality tubing that is resistant to high pressure and not easy to be broken, can provide longer service life. Wide Application This air hydraulic foot pump is suitable for heavy machinery rigging and moving, auto repair, oil rigging, machine maintenance, etc. Condition: New Model: B-70BQ Air pressure: 8 bar Maximum pressure: 700 bar Weight: 8 kg/17.64 lbs Dimension(L x M x H): 25.4 x 12.7 x 17.78 cm/10 x 5 x 7'.

1 x Hydraulic pump 700bar Air foot pump with hose 1 x Spray Gun 1 x 4 ft Air Line 1 x 5 ft Hose Note: Pump comes without oil.