Hydraulic Pump For Kubota L2800DT, L3130F, L3240DT, L4300DT Tractor T1150-36440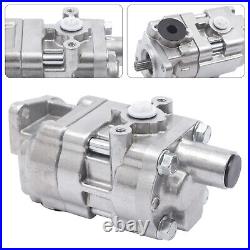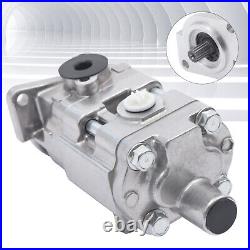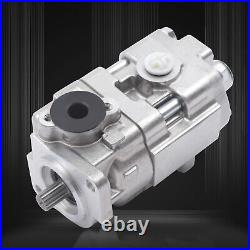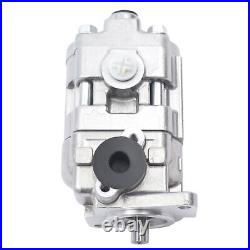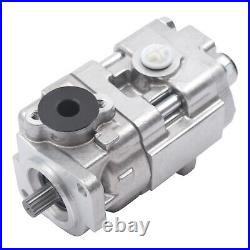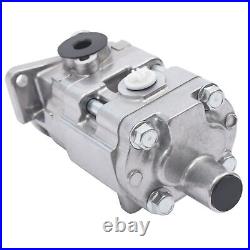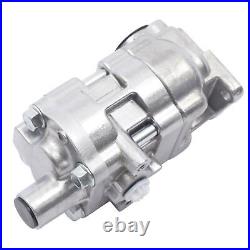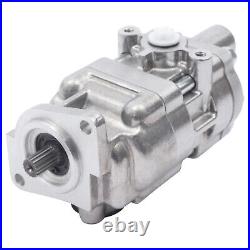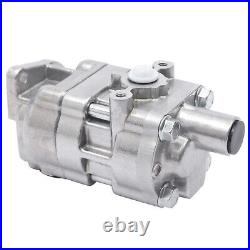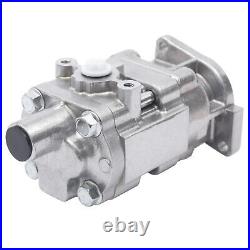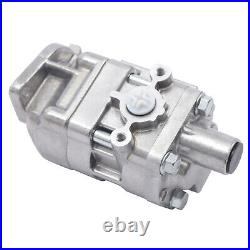 Hydraulic Oil Pressure Pump For Kubota L2800DT, L3130F, L3240DT, L4300DT. This hydraulic pump is made of high-end aluminum and steel refined with anti-oxidation and corrosion- resistance, which makes the whole body smooth and easy to clean. In addition, it has a high resistance to bending, so it has high strength and is not easy to deform. It is powered by the hydraulic method, so the heat generation is small.

It is a product that can be used with confidence. Strong and Durable: The item is made of aluminum and steel, which is relatively strong and stable. It is also not easy to damage or rust under proper use and is very durable. Smooth Surface : Its aluminum surface can resist corrosion and does not rust. The smooth surface greatly reduces the friction between machines.

Easy to Carry and Store: The item is about 8.169.1414.78cm in size and 2.9kg in weight, which is very convenient for you to carry and store. High-temperature Resistance: High-quality materials can ensure that the hydraulic pump works in a high-temperature environment. High Working Efficiency: This high-quality hydraulic pump has two oil inlet holes and an efficient shaft head to ensure the high working efficiency of your tractor.

Low Noise : It generates less noise than its traditional counterparts. So you don't have to worry about the noise produced during use affecting the normal life of people around you.

Specialized Part: This item can be suitable for Kubota L2800DT, L3130F, L3240DT, L4300DT. The special customization is only to bring you a better user experience and use it more efficiently.

Customer Service: We aim to provide quality products and services. We will reply and solve the problem for you as soon as possible.

Shaft Head : Its shaft head is forged from high-quality material, so it is strong and durable, and not easy to break. It can guarantee the power input. Two Inlet Holes: Due to the high outlet pressure, fast flow rate, the pump has equal outflow and inflow flow. So this product uses two inlet holes to ensure the flow rate required. This item can be suitable for Kubota L2800DT, L3130F, L3240DT, L4300DT. Suitable Size: For Kubota L2800DT, L3130F, L3240DT, L4300DT. Size: 8.169.1414.78cm/3.213.595.82.

Weight: 2.9kg/6.39 lbs. Gross Weight: 3kg/6.61 lbs.

Package Size: 201616cm/7.886.296.29. Please allow the slight color difference caused by the shooting light and 1-3cm error due to manual measurement, and make sure you do not mind before you order. Feedback is very important to us. It is impossible to address issues if we do not know about them! Faction is our ultimate goal.

We work hard to earn your trust and future business. A If you receive a defective item, you may return it or ask for a discount. Due to time zones, our reply to your questions may not be immediately.

If it's non-workdays, please kindly be patient and wait till Monday.