Hydraulic Pump for Ford for New Holland Tractor 2120 2150 3600 83996272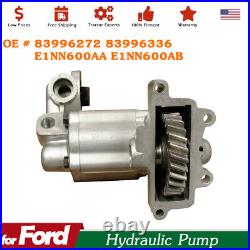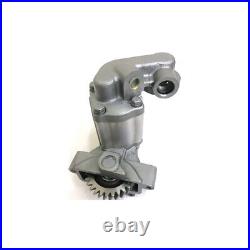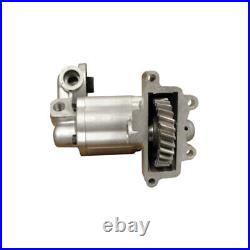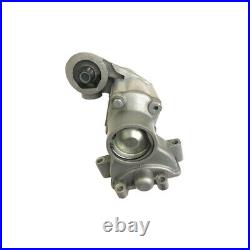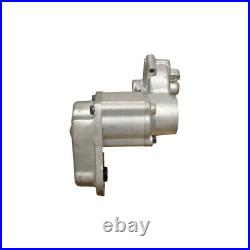 The hydraulic pump is the power element of the hydraulic transmission system. Provide power source or auxiliary power for hydraulic system, and convert the energy of fuel engine. High-quality hydraulic pump, high precision of internal parts processing, small matching clearance, can output strong and continuous pressure, and provide powerful force for your tractor. This hydraulic pump is highly recommended here. OEM Quality Every Time-Sent to the UK market, a perfect replacement for the origina.

The design of the pump is the same as the original one, which makes the installation and replacement of the new pump easy. Each pump comes from a high-precision machining center. It has been tested and qualified by engineers before leaving the factory and meets high-performance standards. Part Number: Ford/ New Holland: E1NN600AA, 81836735, 81844738, 83900640, 83928509, 83996272, D10026150, D3NN600A, D3NN600H, D4NN600B, E1NN600AB, ESL11276, ESL13669. Hydraulic oil pump system without pressure. Hydraulic oil pump system pressure is not high. The pressure of the hydraulic oil pump system remains high and the adjustment is invalid. Pressure drift and fluctuation of hydraulic oil pump system. If your tractor exhibits any of these signs, it might be time for you to look at power steering pump replacement. One new power steering pumps are a preferred choice as replacements because they fit as perfectly as the original ones. 2-4000 MODELS (3 Cyl ONLY).

Please make sure that the oil is clean. If the oil with impurities enters the valve of the pump, the working pressure will not meet the standard. Should be completely flushed by an authorized dealer. Use new, clean fluid and filters. 2000 Series(3 Cyl 65-74), 2110, 2120, 2150, 2300, 231, 2310, 233.

2600, 2600V, 2810, 2910, 3000 Series(3 Cyl 65-74), 3055, 3120, 3150, 3300, 3310, 333, 3330, 335, 3400, 3500, 3550, 3600, 3600V, 3910, 4110, 4330, 4340, 4610, 5110, 531, 5610, 5610S, 6410, 6610, 6610S, 6710, 6810, 6810S, 7010, 7610, 7710, 7810, 7810S, 7910, 8010, 8210, 8530, 8630, 8730, 8830, TW15, TW25, TW35, TW5. Domestic orders will be dispatched from our warehouse in USA. For International Orders, item will be dispatched from China warehouse.

NO PO BOX for international orders. Before choosing for Express Post service, please go to Canada Post website and check if your address is within the Express Post network. Please refer to Terms & Conditions for full details. Defects, faults or wrong item.