Hydraulic Pump 8 Quart Double Acting for Dump Trailer Forklifts Lifting Platform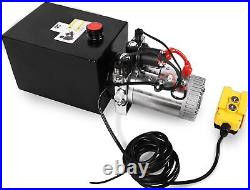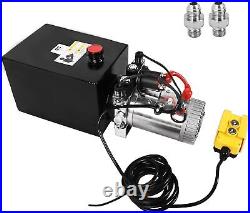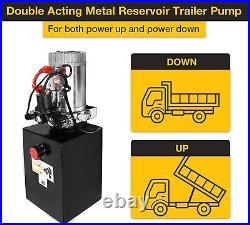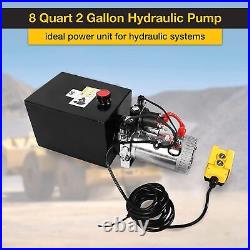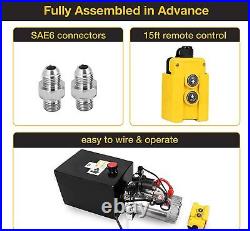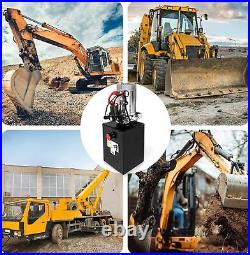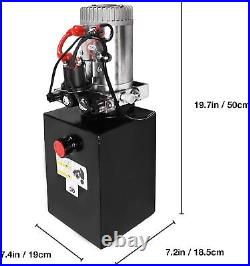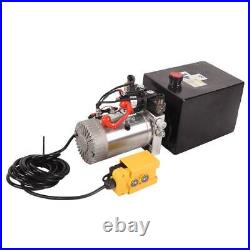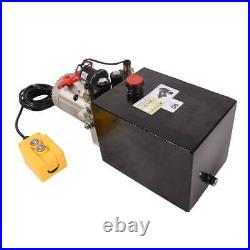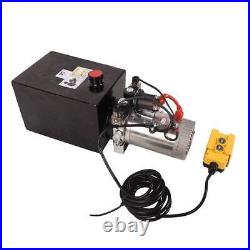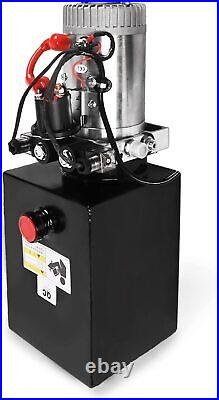 LFGUD 8 Quart 2 Gallon Hydraulic Pump for Dump Trailer Car Lifting. This double acting hydraulic power unit has a 1.6-3.0KW 12VDC motor and a 8 Quart 2 Gallon metal reservoir.

The max relief pressure on A port (SAE#6) is 3200 PSI, and on B port (SAE#6) is 1500 PSI. The flow rate is 2GPM. Our hydraulic electric pump has been fully assembled.

It comes with a hand-held 15ft remote control and 2 additional SAE#6 connectors for replacement. The power unit is easy to wire and easy to operate. Power Up & Power Down. With the powerful 12V DC electric motor, our hydraulic pump for dump trailer can start quickly and provide quick oil output. In addition, it can provide strong power that will lift heavy objects in a short time.

Reliable Quality & Long Lasting. You can rely on the quality of this electric hydraulic power unit as it is made of special-treated sturdy metal, and the whole structure has been reinforced. The dump trailer car lifting pump is also equipped with a powerful electric motor that you can use it whenever you need. 8 Quart Hydraulic Power Unit. Relief Valve Setting A Port.

Relief Valve Setting B Port. 1.6KW (Rated), 3.0KW (Max). 1 x 8 Quart Double Acting Hydraulic Pump. 1 x User's Manual.

Introducing this new Powerful, Durability & Reliability LFGUD Power Unit. Unsurpassed in the industrial hydraulic equipment market. 8 Quart Metal Reservoir & Double Acting. Hydraulic pump is a double-acting power unit for both lifting and lowering. It has a 8-quart sturdy metal reservoir and is designed with a 12V DC motor that can provide strong power for hydraulic systems like dump trailers, forklifts, lifting platforms, etc.