CP-700 Handheld Hydraulic Pump Tool For Hydraulic Ram Cylinders Durable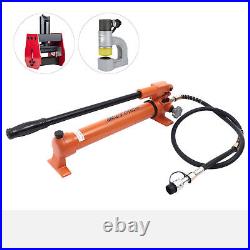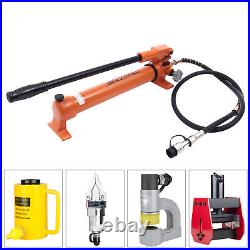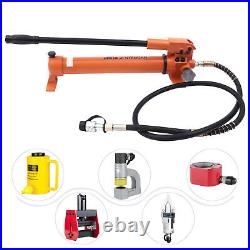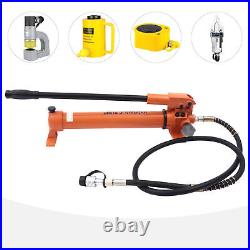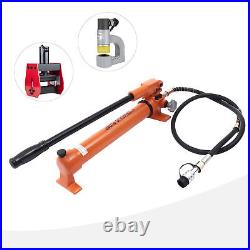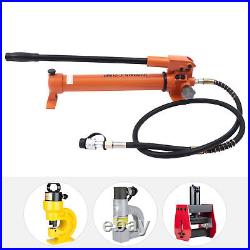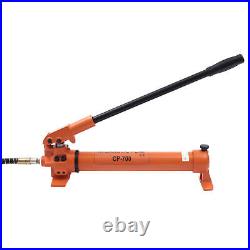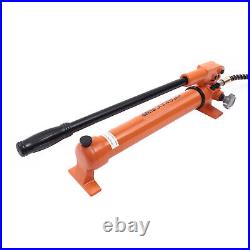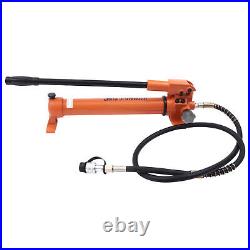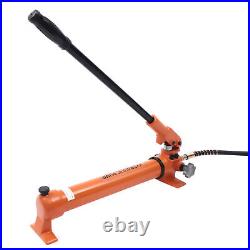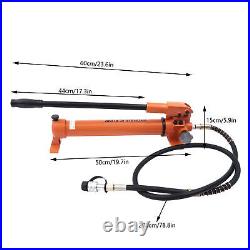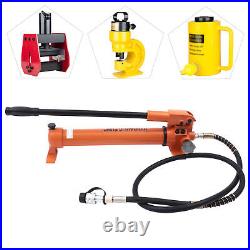 CP-700 Handheld Hydraulic Pump Tool For Hydraulic Ram Cylinders Durable. Do you want to improve your work efficiency?

Please take a look at this manual hydraulic pump. It is made of high-quality steel, which is resistant to corrosion. The entire body and handle are smooth and easy to clean. In addition, it is highly resistant to blows, so it is strong and not easily deformed. Humanized Design: The hydraulic pump adopts a non-slip comfortable handle, which is comfortable to hold and energy-saving to use. Portable Hydraulic Pump: This hydraulic pump is small and lightweight, making it very easy to move and carry. Simple Operation: This hydraulic pump is integrated and does not need to be assembled after receiving the goods. When in use, you just need to turn on the switch of the unloading valve and connect the hydraulic equipment. Automatic Switching between High and Low Pressure: The hydraulic pump can automatically switch between high and low pressure. It first works at low pressure and then switches to high-pressure work after being stressed. It can provide greater flow at low pressure, and save effort at high pressure to improve work efficiency. Wide Applications: The oil pipe joint of this hydraulic pump can be replaced, which can be used with most hydraulic tools and is widely used. Compared with ordinary hydraulic pumps, this hydraulic pump can be used in narrower and lower spaces because it effectively increases its stroke within the height of the body. Stable Performance: The manual hydraulic pump adopts the principle of pressure balance. There isn't almost any movement of parts and energy consumption during the pressure maintaining process, and the system performance is very stable.

Great Safety: The hydraulic pump is equipped with a safety valve. When the pressure reaches 70MPa, it cannot be operated, which can ensure the safety of users. Protective Packaging: The product is packed in a honeycomb carton and corrugated paper, which can protect the product from damage during transportation. Durable Hydraulic Pump: The hydraulic pump is made of high-quality steel, which is not easy to deform.

Its surface is sprayed with plastic, which has good wear resistance and corrosion resistance. It can protect the metal material from oxidation. Plastic spraying Process: The hydraulic pump is sprayed with plastic, so the surface is smooth, bright in color, easy to scrub, and not easy to fade. Extra-long Rubber Hose: The oil hose is made of rubber and is 78.8 inches long, which can be used flexibly and has an enlarged operating range.

Oil Pipe Joint: The oil pipe adopts a ZG3/8'' fast joint, which can improve the disassembly efficiency. Sealed Fuel Tank: The fuel tank is well sealed, which can balance the air pressure inside and outside the tank and prevent overpressure of the tank. Metal Protection Coil: Both ends of the oil pipe are equipped with metal protection coils to protect the rubber tube from being damaged during use. It can be used with hydraulic tools, such as hydraulic cylinder jacks, hydraulic crimping machines, hydraulic punching machines, hydraulic pipe bending machines, hydraulic flanges, etc. It is suitable for wind power, hydropower, nuclear power industry, oil and gas, chemical industry applications, valves, pressure vessel industry, metallurgy, and other industries.

Gross Weight: 10.60kg/23.4lbs. Package Size: 6518.519cm/25.67.37.5inch. Pump Body Length: 50cm/19.7inch.

Manual Valve Length: 44cm/17.3inch. Total Length of Manual Valve: 60cm/23.6inch. Maximum Output Pressure: 70/1000 MPa. Output Pressure: High Pressure 70 Mpa, Low pressure 2 MPa.

1 x Manual Hydraulic Pump. Please allow the slight color difference caused by the shooting light and 1-3 cm error due to manual measurement, and make sure you do not mind before ordering. Feedback is very important to us. It is impossible to address issues if we do not know about them! Faction is our ultimate goal.

We work hard to earn your trust and future business. A If you receive a defective item, you may return it or ask for a discount.

Due to time zones, our reply to your questions may not be immediately. If it's non-workdays, please kindly be patient and wait till Monday.