3.7 Gallon Hydraulic Power Unit 2950 PSI 3 HP Pump for 2 and 4 Post Lifts Car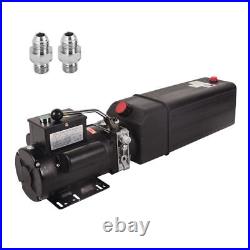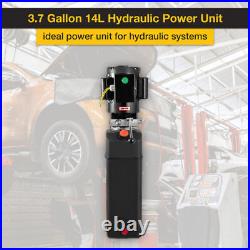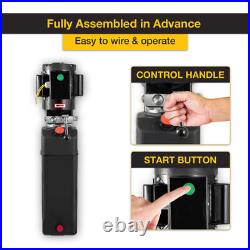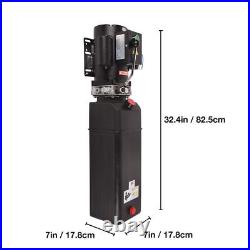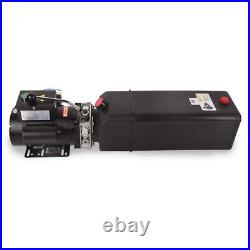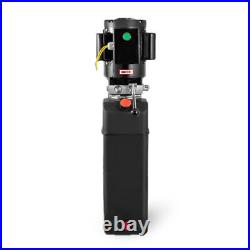 Widely used for car lifts and lifting platforms. It is compatible with dump trailers & movers, and is a direct replacement for hydraulic systems. Our 3hp single-acting hydraulic pump is designed with a 2.2KW 220V AC motor & a 3.7Gal reservoir for vehicle lift. The max relief pressure is 2950PSI. Power up & gravity down.

This hydraulic power unit has been fully assembled. The wiring is simple and comes with operating instructions. Extra connectors are offered for replacement. With powerful motor, this hydraulic electric pump is quick to start & quick to output oil, it can provide strong power for car lifts and is able to complete lifting in a short time.

The oil tank is durable as is made of sturdy plastic. As a power unit, it is a perfect replacement pump for remote hydraulic systems. The relief valve ensures safer operation. 3.7 Gallon Hydraulic Pump for Car Lifting. This 3.7 Gal Plastic Reservoir & Single Acting hydraulic pump is a Single-acting power unit for Power Up & Gravity Down.

It has a 3.7 Gal sturdy plastic reservoir and is designed with a 2.2KW 220V AC motor that can provide strong power for hydraulic systems like forklifts, lifting platforms, etc. Reservoir Capacity: 3.7 Gallon/ 14L. Power: 2.2KW 220V AC.